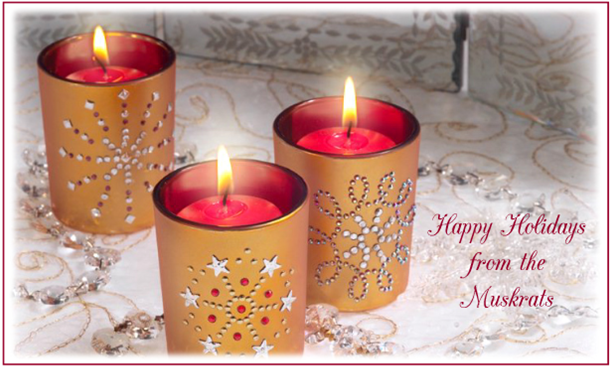 Dear Family & Friends,

Once again it is that time of year to greet loved ones, get caught up on what is happening in each other's lives, and reflect on the goodness of God and all of His blessings during this past year. Here are a few of the highlights of 2010. . . .
Bruce and Nancy stay busy with their work at B. H. Carroll Theological Institute. Nancy was named Fellow and Lecturer in Church Music and Missions this year. Both Bruce and Nancy look forward to opportunities for teaching in the coming year in addition to their administrative responsibilities. Nancy was invited to teach a course in the use of keyboards in worship in the Church Music Department of Baylor University during the spring semester. In August, Bruce began an interim as music director at Haltom Road Baptist Church. On Sundays, the Muskrats travel in two directions since Nancy continues to play piano for services at Agape Baptist Church. The Muskrats continue to have opportunities to do musical programs on two pianos occasionally including organ, violin, and vocal numbers as well. A highlight for Nancy this year was attending her 40th high school reunion in Joplin MO. Bruce and Nancy hosted the Muskrat Family Thanksgiving Reunion in Joplin in November with over 60 family members and friends in attendance for the dinner of Thanksgiving Day Around 56 showed up at Bruce's dad's house for breakfast the next morning! "Nana and Papi" have also enjoyed times of keeping the grandkids throughout the year, especially when they had four at one time during the summer!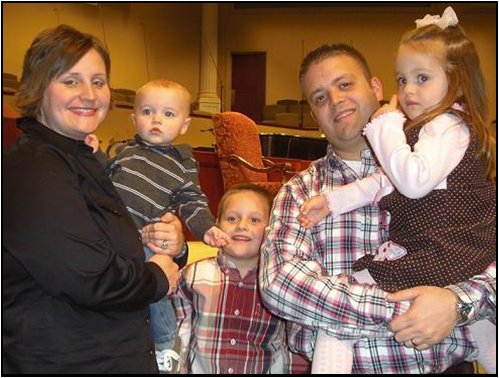 Danny, Sara, Luke, Claire, and Ben are still living in Mt. Pleasant. Danny's job as Senior Vice President and Chief Technology Officer at Guaranty Bond Bank
keeps him on call almost 24/7. Danny is a member of the local Rotary Club where he serves as president elect for 2010-11. Sara enjoys being able to stay at home with Ben while continuing her job from the computer for a therapy services company in Waco. Luke and Claire love their new preschool "Brain Gym." Luke enjoys soccer, basketball, and building Star Wars Lego sets. Claire is taking ballet and tap but prefers to be a princess or a mommy to her baby dolls. Ben just celebrated his first birthday, is taking some steps, and likes being in the middle of what big brother and sister are doing.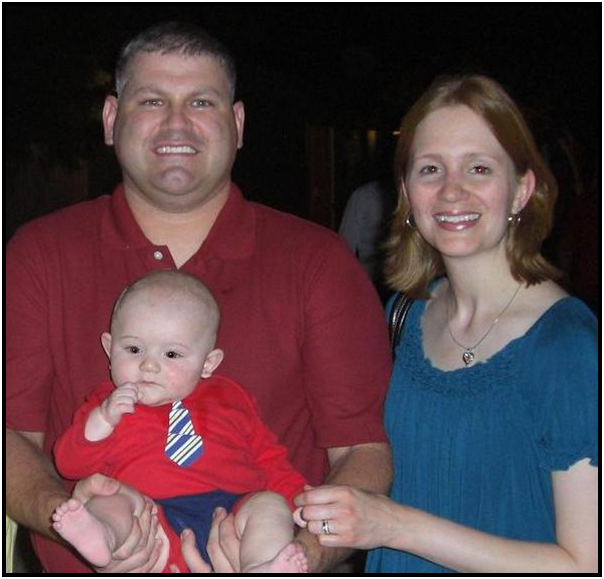 This has been a year of big changes for Amy and Danny. Their first child, Caleb, entered this world on February 7 with red hair and sparkling blue eyes.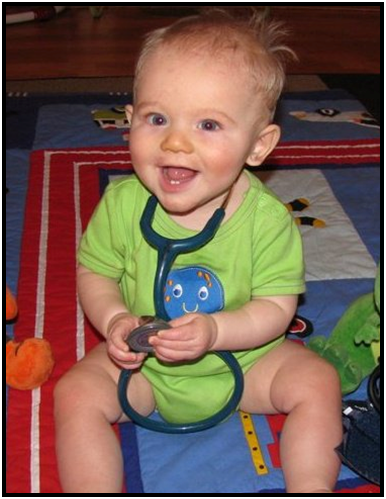 Although he had a few health problems after he was born, he is now a healthy, happy baby with a smile for anyone he meets. He jabbers constantly and is already taking some steps. Both Danny and Amy have recently taken new jobs. Danny will begin with the Coppell Texas Fire Department on January 10. On that same day, Amy will report to her new job as a social worker with Therapy 2000, a home health care agency in North Richland Hills. They will be moving to the Dallas/Fort Worth Metroplex after the first of the year. It will be so nice to have them closer!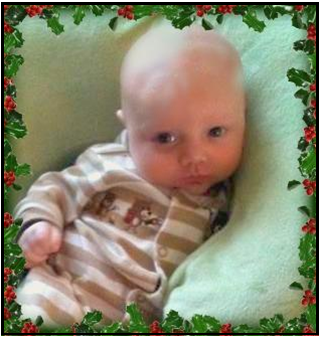 Andy and Heather moved from Mansfield to Bentonville AR in May of this year. Andy accepted a call to serve as associate minister of music at
First Baptist Church in Bentonville. He plays the piano for all the worship services, rehearses the vocal ensembles, leads worship from time to time, and assists the minister of music with the details of keeping a music program running for a large congregation. Heather has several new piano students and recently held a student recital at the church. The big news for Andy and Heather is that they welcomed their first son, Jacob Andrew, on October4 24. Having two pianists as parents has guaranteed Jacob's early music training!
We are grateful for all of God's gifts throughout this past year, especially the gift of family and friends. We pray that you will enjoy God's gifts this coming year, especially the gift of knowing His Son Jesus as Lord and Savior so that you may "grasp how wide and long and high and deep is the love of Christ, and to know this love that surpasses knowledge -- that you may be filled to the measure of all the fullness of God." (Eph. 3:18-19)
Blessings
Nancy and Bruce